August 5, 2019
@
8:00 pm
–
August 9, 2019
@
5:00 pm
In partnership with the Tampa Bay ISSA Chapter, CLASS-LLC is hosting a world-class workshop for security executives in the heart of Tampa Bay.
Instructor
Delegates who register for this workshop have the opportunity to work with one of the authors of the CCISO program. Keyaan Williams is a risk management executive who has developed security and risk management programs for global organizations, governments, universities, and small businesses. He was a significant contributor to the Certified CISO Body of Knowledge and he has helped prepare thousands of CISOs to obtain this prestigious credential.
Program Summary
The CCISO program is for current and aspiring security executives who want to hone their skills and learn to better align their information security programs to the goals of the organization. The program focuses on executive-level content and challenges CISOs to continually improve their own processes and programs. Unlike other certifications, the CCISO program is not a technical course. This is a leadership course designed specifically for experienced security and risk management professionals. The program's domains offer deep dives into scenarios taken from the experience of the CISOs who contributed to the building of the Body of Knowledge, course, and exam.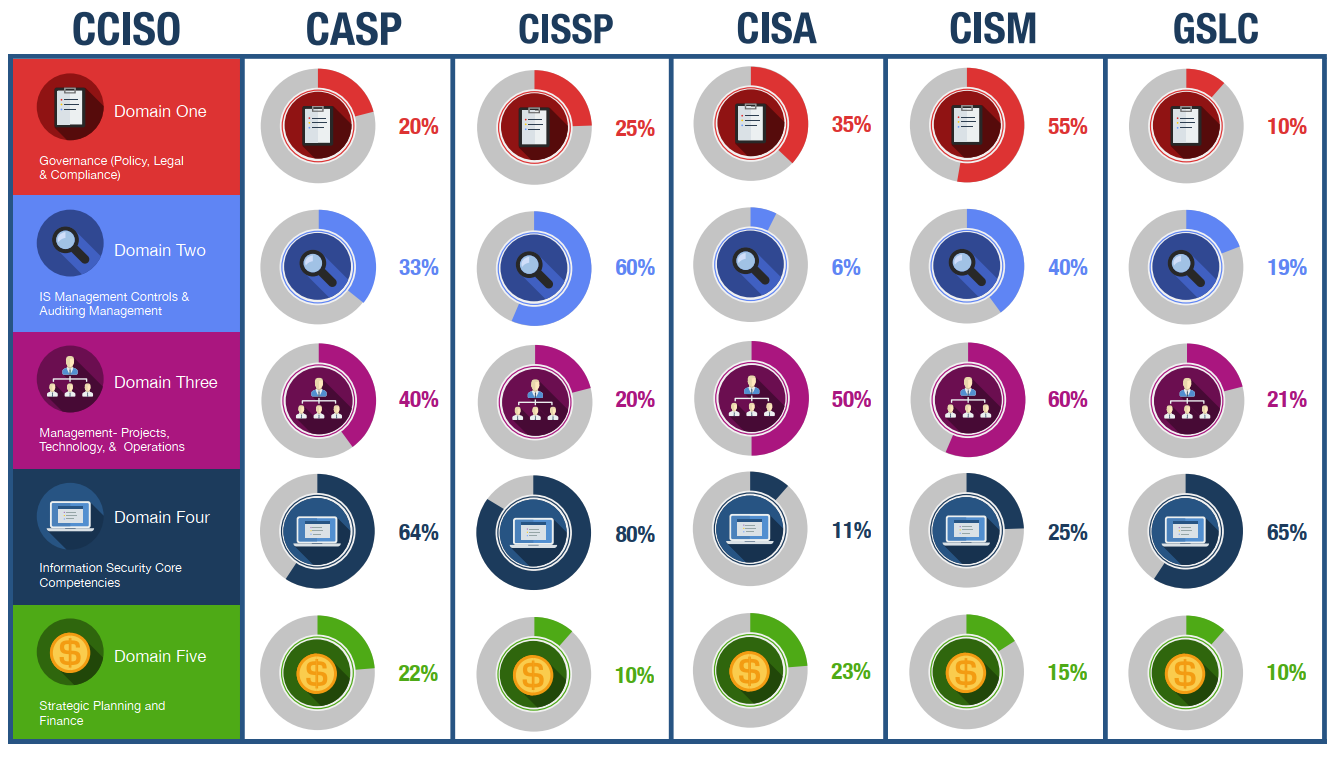 Experience Requirements
Delegates must complete the CCISO Eligibility Application showing 5 years of experience in at least 3 of the 5 CCISO domains (experience can be overlapping). Those who do not meet the eligibility criteria for the CCISO exam can sit for the EC-Council Information Security Manager (EISM) exam apply for the CCISO exam as soon as they meet the requirements.